With summer comes the desire for sun, sea, sunsets and also our inspiration.
At Babbaki we create timeless garments to enjoy summer after summer. The creation process begins with the design team in the Barcelona studio. Away from the usual fashion calendar, each collection follows the same philosophy based on commitment to the environment.

All our garments are made with natural fibers. Mostly using voile cotton, since it provides that freshness and softness on the skin that is so necessary in the hot months.
Year after year we undertake a trip to India to work with expert craftsmen in the ancient technique of block printing. The technique consists of hand carving the prints on wood and printing them on cotton with natural dyes. We work hand in hand with our workshops for an ethical production.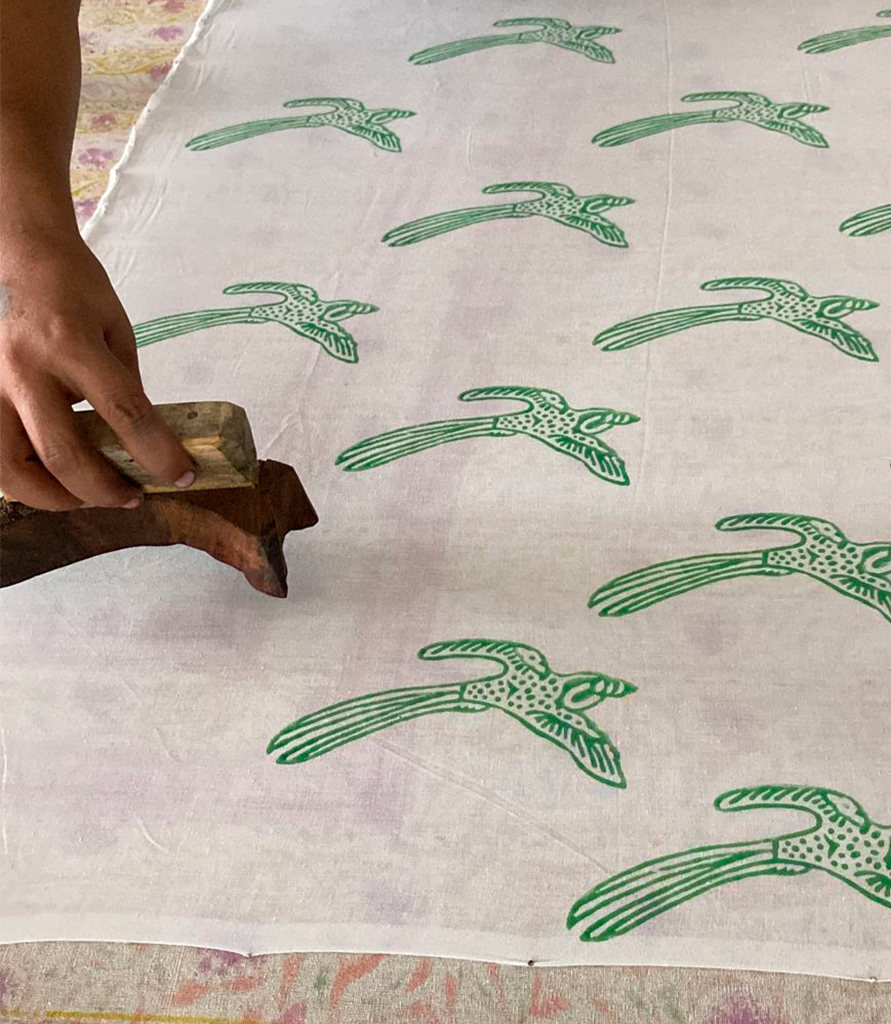 Continuing with our slow fashion philosophy, our collections are limited so as not to generate an over-stock of garments. Prioritize quality over quantity. In addition, our commitment goes further by using labels and bags of recycled material as well as energy savings in transport. It is possible to make fashion with environmental awareness.